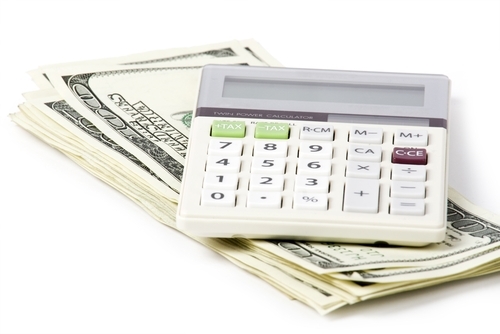 How wealth management works
Effective wealth management is crucial when it comes to thoughtfully building your financial future. A strong, carefully considered approach gives you the opportunity to put your money to work for you while also protecting your existing assets. Additionally, wealth management stretches beyond direct oversight of finances, as Investopedia pointed out. Insurance, estate planning and other concerns may also come into play. Wealth management is a more holistic approach, considering all relevant factors instead of focusing on just one or a few.
Understanding how wealth management works is crucial for everyone who has an interest in their financial future. Let's take a look at the basics of managing your wealth, and how the team at Wilson Porter can help.
What is wealth management?
Wealth management as a service has grown significantly in recent decades, with the Reserve Bank of Australia noting significant development in the industry between the mid-1990s and mid-2010s. Superannuations and life insurance are among the largest categories when it comes to wealth management, although services like managed funds are increasingly popular.
On an individual level, wealth management means receiving support, guidance and other forms of assistance from professionals who, depending on the circumstances, may require specific licensure or other qualifications to manage money now and in the future. This concept goes beyond personal oversight, bringing professionals into the fold who can offer their substantial experience and expertise. These advisors will take their deep knowledge of wealth management and apply it to your specific circumstances.
When should I get a wealth manager?
Wealth management is something everyone with basic assets and steady employment whether as an employee or business owner should consider. It's especially important if you want to look for a personal superannuation solution. In this case, wealth management advisors can steer you toward a fund that aligns with your needs and goals as well as provide guidance on investment strategy.
How do I manage my wealth when it suddenly and significantly increases?
Whether it's the sale of a promising startup, a wildly successful business idea you actively manage, a win in the lottery, an inheritance or something else entirely, a sudden increase in your assets can make wealth management a top priority. While wealth management is often carefully considered and researched before a service provider is selected, the influx of new assets can make you feel hurried or rushed. Don't simply jump to the first provider you come across. Take the the time to do some research and speak with them about how their offerings can support your financial goals.
What's the difference between an asset manager and a wealth manager?
Asset management is directly associated with investments. An asset manager will have deep expertise in this specific field and can play a major role in guiding your strategy. A wealth manager is involved with a much broader array of affairs, from financial planning to insurance.
When you want to focus on investments, talk to an asset manager. When you want to develop a more comprehensive plan for your wealth as a whole, talk to a wealth manager.
A wealth management partner you can trust
Wilson Porter is here to help you with effective, responsive and personalised wealth management services. Our network of independent professionals offers all of the wealth management services you need to create a cohesive plan from now into the far future. To learn more, get in touch with the experts at Wilson Porter today!