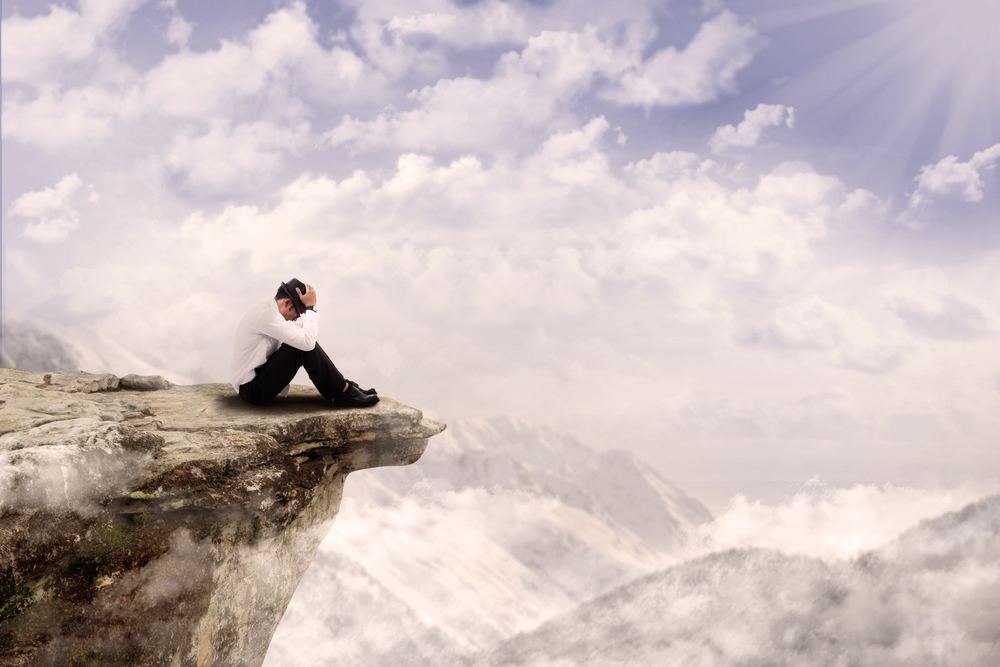 Does your small business get you down?
Entrepreneurialism and business development generally have positive connotations. However, there is a darker side to startups that has been silenced for so long but which is slowly inching into the spotlight.
Brad Feld, managing director of the Foundry Group and prominent venture capitalist opened up about his bouts of depression revoking around business stress in adult life in his personal blog. As Jessica Bruder reported for Inc Magazine, he received an incredible amount of feedback from others in similar positions even though he was convinced he was suffering alone and should remain silent.
"There's a sense that [business owners] can't talk about [depression], that it's a weakness or a shame or something," said Mr Feld.
"They feel like they're hiding, which makes the whole thing worse."
It's a problem of epidemic proportions: one that has crippled many young companies and one that has claimed many lives in recent history. Thus, it definitely warrants conversation.
Making mental health a focus in your organisation
PricewaterhouseCoopers (PwC) examined the effect creating a workplace conducive to good mental health had in Australian organisations in 2014. For SMEs where there is often not a dedicated HR role nor the resources available for major interventions, small actions tended to be very effective. But across industries and organisation sizes, PwC found that just one initiative implemented successfully can deliver a return of $2.30 for every dollar invested, which could be an awareness program, posters or just holding open discussions about stress triggers at work.
This study seemed to miss the importance of the employer by focussing only on employees, even though a significant proportion of business owners work alone or within very small teams.
CEO of the Council of Small Business Australia Peter Strong compelled politicians to start thinking about this issue seriously in light of the Australian Election 2016.
"So far we are only really talking about employee health, and of course that's vital, but the employer cannot be overlooked," he told small business editor Bhakthi Puvanenthiran from The Age.
Lighting up the dark with business development support
To solve the problem, you need to realise you are not alone and that there are people and service that can help.
If you feel like that running your small business is wearing you down – financially, physically or mentally – then it could be time to talk to someone and see what worries can be offloaded or revised.
At Wilson Porter, we have a team of chartered accountants and business planning experts who can help tidy up your operation. By working with us when developing concrete plans for the future, you can gain clarity, confidence and peace of mind and get back on top of your business.